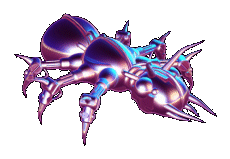 Welcome to THE ICE WEB.
My name is S. Ann Hilderman. I live in Alberta Canada, where it tends to be very cold, hence the name of this page. I am currently attending high school. Favorite subjects in school are: English, Social Studies, and FLA (French Language Arts). If you are at all interested in finding out more about me and the type of things that appeal to me, then I encourage to look around a bit more. If you're not interested, then oh well!

I recommend you look at my page of links. Careful, you might end up spending hours here. If you have any comments on the design of this page or the content of it, please don't hesitate to email me. Thanks.